2015 is about to end and a new year of wonderful possibilities is about to start.
WHOOOOPIIIEEE. I have a feeling this year is going to be full of miracles for you and I. To wrap up this year with a "big ol' bang," here is a list of 14 things you need to do for your business before the year ends. Yep 14 because 15 would be to much.
#1 Get started on your bookkeeping and taxes.
Taxes are right around the corner. Eeeek! Especially for those businesses that have to file taxes every quarter.
Did you know you can save thousands of dollars a year in your tax preparation by having the bookkeeping done for you? Honestly it is easier than ever. Go to Bench.co and synce your bank accounts. They will handle all your bookkeeping and give you a prepared statement at the end of the year.
Super helpful to bring to your accountant, and makes taxes a breeze. And no, we don't rep them, just sending them and you some love because we find this to be super useful for our business!
I seriously swear by these guys. They find my lack of bookkeeping skills disturbing.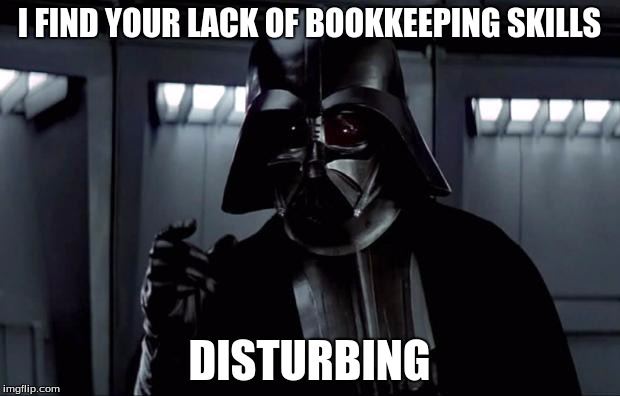 #2 Wrap up projects that can be completed by the end of the year.
How many little projects do you need to wrap up? If you are like me, there are quite a few!
Things get in the way, other priorities take over. Now is a great time to wrap up all those small little things that you have lying around, or tie up some bigger projects. You would be surprised at how many things you can get done if you focus a full day or two on it.
I'm dedicating the last week of the year to finishing up projects that have been on my plate for some time. Except finishing my broccoli… That can wait till next year.
#3 Analyze marketing efforts with the 80/20 rule.
Pareto's law states that 20% of your efforts generate 80% of your results.
What was this year's 20%? What generated the most traffic to your website? What generated the most sales? What are the key performance indicators that drive your business?
Once you have a clear understanding of what drives your business success, you can plan more efforts in those areas. The simplest way to drive more business growth, is to do more of the things generate you business, right now.
#4 Define your 2016 goals.
This part is super important. Those who write down goals are 10x more likely to achieve them. Looking back at last year and seeing what worked and what didn't can give you a great understanding of what to do for next year. Did that big conference you attended lead to a huge uptick in revenue? Great! Do more of those in 2016.
Did your blogging efforts consistently generate more website traffic? Great! Do more of that too! Goal setting is one of the best things to do before the new year, or right when the new year starts.
Check the d.science blog at the beginning of 2016. We'll have loads of new articles to get your feet planted and setting all your goals for 2016.
#5 Celebrate your successes! Have an attitude of gratitude.
Through the past 365 days I am sure there were win's and losses. Instead of focusing on all the things that went wrong, create an attitude of gratitude. Spend some time being thankful for all the little things that went right, as well as those big things.
Make a list of all the great things that happened this year in business (and in your life too!). Focus on all the major, and minor accomplishments you had over the year. Sometimes we forget just how truly productive we are!
Take the time to reflect, and then celebrate all your success. It's sure to bring you more!
#6 Reframe your failures.
As we are spending time being thankful for our wins, we should spend some time reframing our failures. Every failure brings about a lesson to be learned. If we don't spend time reflecting on our failures, and learning from them, we are doomed to repeat them.
Events or situations that happen in our life are not inherently good or bad, how we feel and react to the event determines if the event is good or bad. Find the good in the failures of your business, then reframe how you perceive that event.
And let's be honest, I don't know anyone that enjoys failure. This way, at least you can feel much better about the challenges in business.
For example, instead of having a client that was unhappy—you learned how to master communication. Instead of closing that big deal—you learned the value of focusing your efforts on the clients you already have. Instead of having a big marketing campaign that flopped, you got lot's of user feedback to maximize the next campaign.
#7 Back up your computer.
Let's be honest, everyone forgets to do this. Even though you should be backing up your computer regularly we don't want to put it down long enough to back it up. When we aren't working long hours into the night, we are watching Netflix. Now is a great time to back up your computer. Just remember to run the backup as you sleep.
In fact, go out there and get a second backup hard drive. Now back up your computer twice.
Just do it, you can thank me later.
#8 Clear your phone and your computer of old photos, contacts, and files.
Speaking of backing up your computer, take the time to clean it of all those old files. Do all the virtual housekeeping you need to have 2016 go off like a bang.
There's no sense in starting the year with a cluttered computer, phone, or other device. Plus if you self-identify as a Instagram Husband you need to make room for more photos of your cute girl.
#9 Spend time with your family or go full throttle in your business
Tis the season after all. Spend some time with your family if you have been ignoring them all year. It's a common symptom of entrepreneur-itis after all. Maybe you haven't been ignoring them… but more attention and love goes a long way.
Long hours and intense focus means other priorities in your life fall by the wayside. Or if you have managed to remember your family's names AND birthdays, and you actually do spend loads of time with them— then dedicate this time to going full throttle in your business.
Whatever you choose it is your prerogative and we support you.
#10 Step outside your comfort zone.
This can be as simple as going Christmas caroling if you have never done this, or maybe going to a chamber mixer. Maybe create a video thank you to send to your list of followers.
Whatever you choose make sure you are uncomfortable.
Rich people and successful people get what they want because they are consistently willing to step into the uncomfortable. They're always having uncomfortable conversations and continually increasing their comfort zone.
The benefit? At some point you become comfortable with a lot!
It is a great time of year to build that muscle because you never know what next year will throw at you. Who knows what stepping outside your comfort zone will do, it might just lead to something great.
#11 Reflect on choices you made last year.
Life is just a series of choices we make. Take a look at the reasons you made those choices and see what lessons can be learned.
Hindsight might be 20/20, but wisdom is only gained if you take the time to reflect. Plus what else are you going to do after you've won the art of tearing open presents and gift wrap?
#12 Know your why, and connect with it.
It is kinda crazy, but even in a year's time, you can lose track of why you started your business. Get reconnected with your why statement.
Why did you start? Why do you get out of bed in the morning? What gets you so jazzed that you would lose track of time doing it? If you never had to work a day in your life again, would you still be doing what you're doing?
If for some reason your "why" has shifted, now is a good time to reflect on the changes that need to be made. Changing your why statement isn't bad (not knowing your true why—can be).
Simon Sinek has a great video on creating and focusing in on why you're in business.
#13 Volunteer your time helping others.
Thankfully if you are reading this, there are some basic things you have that others don't.
Entrepreneurs are a tough breed of people. Taking a little bit of time to help others helps you stay in an attitude of gratitude. Never forget just how much you have, even if you have nothing. And don't take for granted when you have everything.
Every day you are alive is another day to be grateful and joyous.
And being that you have energy, time and love to share—share it!
Get on out there and volunteer your time for an organization you care about. And if you don't have the time, well then find a great 501c3 and send them a check!
#14 Update and reflect on your ideal client.
Businesses change and you change. Nothing in life stays constant. Maybe your ideal client from last year is not so ideal anymore. Maybe you have a better understanding of their wants, needs, and worldview.
Whatever you have learned in the past year, take the time to re-evaluate and update your ideal client. Pick up this free ideal client workbook below and complete your buyer persona before the end of the year.
That is our big ol' list of things to wrap up before the end of the year. Did we miss anything? Let us know in the comments!